Thinking about Wine?
Think THE CLOWN!
It's the great store with the funny little name on Route One in York! Whether you're after a knock-your-socks-off bottle for a holiday gift, a special occasion, or a friendly glass to sip with friends by fireplace warmth; you'll find old favorites, new surprises, and a world of possibility at THE CLOWN. The thoughtful, attentive staff will guide you through the most impressive wine selection north of Boston, with hard-to-find vintages and sought after wines, as well as a great selection of wines for $9.99.
---
Thanks to all of you that shopped with us in March, THE CLOWN donated 10% of our total sales from March 10th through March 31st to The Ukrainian Red Cross Society, a donation of $2,100. Thank you for your support!
The Ukrainian Red Cross is on the ground in every corner of Ukraine responding to the humanitarian crisis. Since February 24, the Ukrainian Red Cross Society has mobilized all of its forces and used available resources to help the population of Ukraine.
---
What's New:
An extensive & exciting selection of Vermouth, Aperitifs & Vino Amaro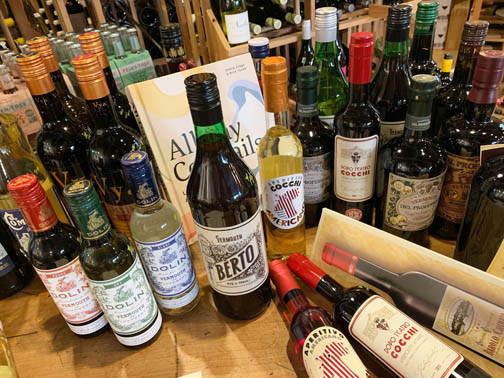 and so much more!
See our newly expanded section of Vermouth, Aperitifs, Vino Amaros as will as artisanal bitters by Vena's Fizz House, Luxardo Maraschino cherries, cocktail shakers, bar accesories, and drinkware.
Featuring Luxardo Maraschino Cherries from Italy, Artisan Bitters by Venas's Fizz House.
---
Happy May!
Masks are now optional, please respect others' choice.
We are grateful for the support you, our customers, have given us during this unprecedented time of a pandemic, and are happy that so many of you continue to stay healthy and visit us for your wine and gift needs. We thank you for your continued patronage, for the referrals you have sent our way. Thank you!
Email and phone orders are always welcome.
To those of you who are happy and comfortable with our current email and phone order program with pickup in the entryway, we encourage you to continue to utilize this service.